This is the NO-HANDICAPPING BEST-FIVE Program. It really doesn't require any handicapping whatsoever. Like all my software programs, it uses the $1.00 Bris files. They are a snap to download, but should you have any trouble--give me a call and I'll talk you through this easy 1 minute process. 99% of my customers don't experience any trouble at all! I do have instructions available...but the "no-handicapping" programs---none are really required.
I can almost assure you--BEST-FIVE will become your favorite, or one of your favorite programs. You will not find a software program that produces winners like BEST-FIVE for twice the $49.99 cost.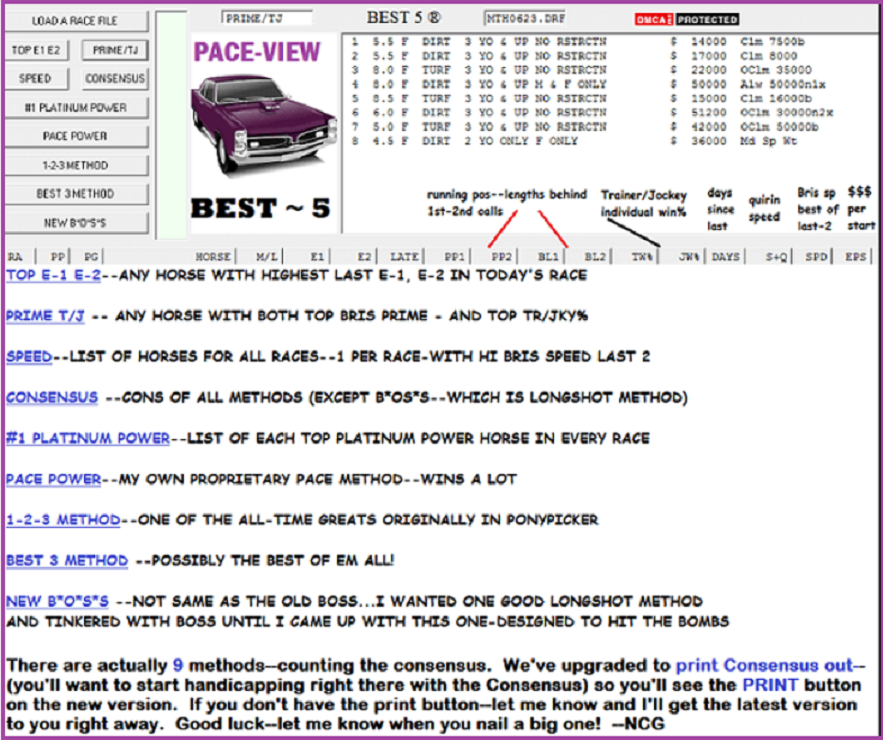 Don't forget the 8 spot plays that are also built-in to the program. Find a track where a certain spot play produces winners. I've found TOP-E-1 & TOP-E-2 work well for me @ Turf Paradise and Parx. Keep records, do your homework and you'll find certain tracks you do very well at! ORDER HERE!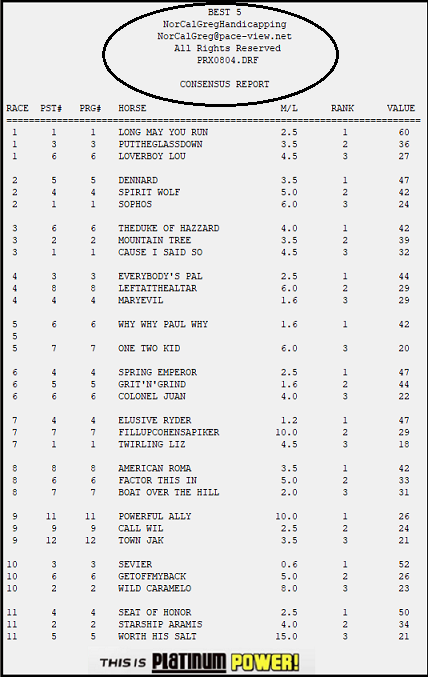 COMING SOON-SPEED DEMONS!